Order Cheap Valacyclovir Online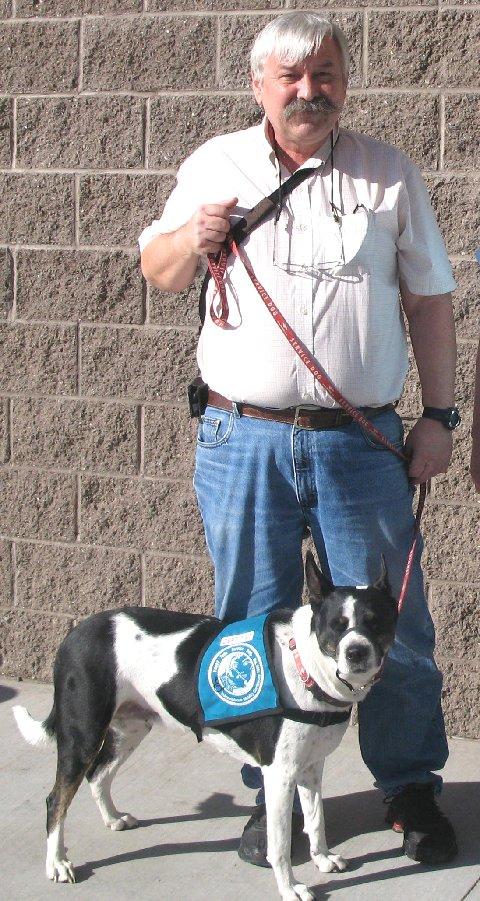 I am a three tour Vietnam disabled Veteran. In recent years, I was going to the hospital every week and getting all sorts of tests done. The pain was unbearable at times and it only served to wear me down.
    I had gone to my local grocery store and just before entering the store, I saw people fussing over a grocery cart with a cardboard box in it. A family that was in need of money was trying to sell puppies to people entering the store. After a little discussion, they showed me a pup trying to hide in the bottom of the box. Something made me reach into my wallet and pull out the twenty dollars they were asking for. All I could think about, was the fact this dog might be signing on to a sinking ship as I took her home. This would later prove to be a life-changing event and would be the best twenty dollars I had ever spent.
I did a very long search for service dog programs. I started losing hope, because I did not have the means or the time some of the companies were asking for. All that changed when, I called Happy Tails Service Dogs. They were a great fit for me. When my dog and I started, I did not realize how much work went into training a dog or how to care properly for a dog. We struggled each week and stumbled a few times, but never lost sight of our goal.
I had to learn that the advice being given was not attacking me, but was said to help me learn from my mistakes in training my dog. I had to practice more on the issues that came up and take notice of what I was or wasn't doing, to make the training more effective. After a few months, I could see a change come over both my dog and myself. We passed the final exam and became team #30. I am so proud of the tasks that my dog can perform and the fact we made it past the final cut. Watching the faces of people who see my dog working is priceless. Sure glad now that we didn't quit and took the chance given us by Happy Tails. What they do is a real gift for the disabled and it is the greatest gift I have ever received in my life. My dog Lizard, really has improved the quality of my life. My doctors say she has opened doors that allow them to treat my disabilities more effectively and over-all improve their healthcare service. Lizard is my Hero!
Everyday my dog and I make believers out of the people we meet. By changing minds of people in the way, they see dogs in their world and how much they really do for the Disabled.